Rosalie Maggio is the award-winning writer of twenty-two books and hundreds of stories and articles. Her titles have sold millions of copies worldwide.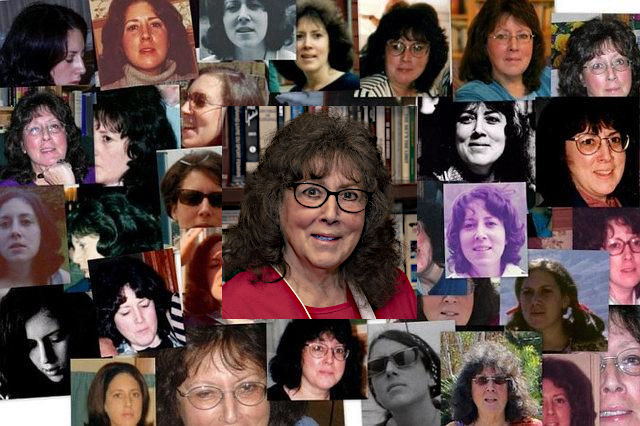 I'm working on my 23rd book but, because each book is as baffling and dodgy to write as the first one, I, like Dorothy Parker, begin to wish I cleaned ferryboats for a living. I'm also always very sure it's the last book I'm ever going to write. But then I find myself getting up in the morning before the alarm goes off because I can't wait to get back to it. In the end, I can't think of a single book I've written that wasn't a joy to me (okay, there was a little weeping and head-banging on the desk).
This site offers bits and pieces of what I've done. The books have been mentioned, discussed, or excoriated in such publications as the New York Times, Washington Post, Boston Globe, and San Francisco Chronicle.
I'm currently working on updates of Pieces of Eight, Unspinning the Spin, four screenplays, and five children's picture books.
The nicest and possibly most accurate thing anyone ever said about me (excluding, I hope, blood relatives) was when a charming, anonymous woman wrote in an evaluation: Rosalie Maggio is a fast-talking, choppy-sentenced, witty, successful woman. Her subject matter of gender-correct language is important, but I was much more struck by her person. She is a woman's woman. Not perfectly thin, perfectly articulate, perfectly dressed. But she is perfectly valid. She's a business person, working, succeeding, traveling, making radio appearances, and being a real person. I wished later I could have asked her about the "not perfectly dressed" part. I don't know what she could have meant.
The quotations below say a lot more about who I am than anything I've said here. Is it that way for you, too?
Isn't it strange / That however I change, / I still keep on being me?
The great thing about getting older is that you don't lose all the other ages you've been.
Being writers isn't what we do; it's who we are.
I am all that I am / And some of what I hope to be.
I am the box / within a box / within a box. / Open me and be deafened / by my shadow.
I've been things and seen places.
The only proper mask to wear in life is your own damn face.
Whoever you are when you are seven years old is where you stay.
We never wholly shed anything that we have ever been.
… I'm the kind of woman that likes to enjoy herselves in peace.
You certainly are not yourself to-day. I so seldom am, said Cecilia.
… a biography is considered complete if it merely accounts for six or seven selves, whereas a person may well have as many as a thousand.
Might we not say to the confused voices which sometimes arise from the depths of our being, Ladies, be so kind as to speak only four at a time.